What we specialise in:
We offer various engineering services from CNC and Manual Turning, Milling, Screw Cutting, Boring, Drilling and Metal Polishing as well as a Mass Production Turning service.
Free Consulting
Do you need advice on your product and how it can be engineered, ST Engineering provides free consulting prior to commencement of any project.
We are fully registered
ST Engineering is BS EN ISO 9001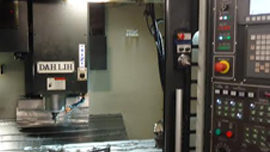 Our machine shop contains eleven CNC machines, of which six are milling machines and five lathe machines. Our latest machines having 4th axis capabilities and our "Doosan" lathe has a machining capacity of 670mm diameter with an over all length capacity of 1800mm. We also have manual machines and a spark erosion machine on site.
Client Testimonials:
"ST Engineering have been great, from our initial prototype, to the execution, the quality is precise and whether one element or 1000 it is never affected."